Description
AVG File Server Business Edition( 1 year)
Windows server security software to protect your small business
Get back to what your business really needs you for
AVG File Server Business Edition's network virus scanner helps keep your customer and business data safe from hackers and malware: hassle and worry you just don't need. Hackers and malware can sneak in and disrupt your operations, costing you time and money. Worse still, hackers and malware can take down your business completely.
Protects your files & business data
File Server Security
Your business files and customer data are critical to running a successful company. Our Windows file server security helps keep it safe, private and out of the hackers' hands with our network antivirus scanner.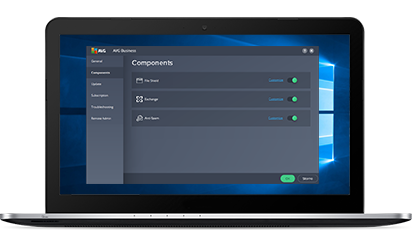 Scan faster & work smarter with the new AVG Scanning Engine
Smart Scanner
Our advanced scanning engine never sleeps and only scans your PC when you're not working so it doesn't get in the way. It does the hard work so you and your employees can focus on your business without costly distractions and delays.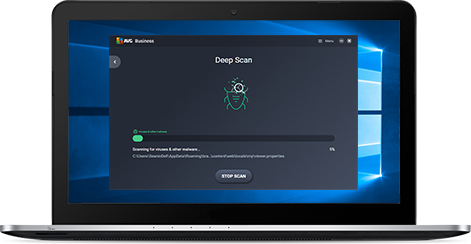 Faster, more effective control from a single location
Remote Management
Remote management lets your administrator remotely install, update, and configure AVG across your PC devices and entire computer network from a single location. AVG automatically updates itself too, so you can be sure your business is protected against the latest threats.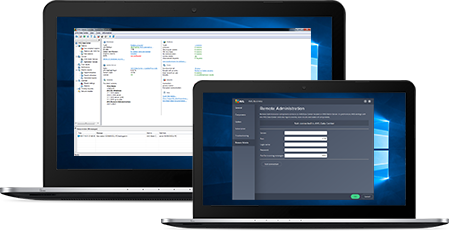 We protect thousands of Businesses every day
with AVG Business Edition products
0
+
Businesses that chose our product for protection.
0
+
People that benefit from our products.
0
+
Years of delivering top-rated antivirus.
Start protecting your business today
In the last three years alone we have won over 25 awards. With top marks for "real world" protection and performance, you know you're in safe hands.




Windows fully compatible PC with Intel Pentium 4 / AMD Athlon 64 processor or above (must support SSE2 instructions)
1024 MB RAM or above recommended
2 GB free space on the hard disk
Internet connection is needed to download, activate, and maintain updates of the program and antivirus database*
Optimally standard screen resolution not less than 1024×768 pixels is recommended
Operating System Notice
Only 64 bit Windows Server Operating systems are supported.
Application
MS SharePoint Services 3.0, MS SharePoint Server 2010 and higher
Languages
English, Czech, Slovak, German, French, Spanish (Latin), Spanish (EU), Brazilian Portuguese, Portuguese, Polish, Serbian, Dutch, Danish, Italian, Japanese, Hungarian, Malay, Russian, Chinese Traditional, Chinese Simplified, Turkish, Korean, Indonesian, Indian (English)
*The latest version of AVG Business Edition does not support isolated networks.
AVG File Server Business Edition ( 1 year)

Money-Back Guarantee
Buy without risk! If you're not satisfied in the first 30 days, we'll refund your money. Learn more